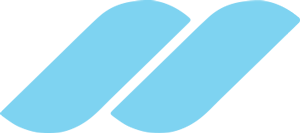 General Atlantic Portfolio
Our portfolio companies are already on a strong growth trajectory — our goal is to enhance it. We have a solid track record of delivering strategic, practical and impactful support to our portfolio companies.
Box ×
Box is an enterprise cloud-based content management and collaboration platform offering capabilities to securely share, access, and manage data across multiple devices.
Sector:

Technology

Headquarters:

Los Altos, CA

Date Invested:

08/7/2012
Appirio ×
Acquired by Wipro, Appirio is a global cloud based software firm that helps organizations adopt, build, and manage their applications.
Sector:

Technology

Headquarters:

Indianapolis, IN

Date Invested:

03/26/2012
C&J Energy Services ×
C&J Energy Services is a leading provider of well construction, well completion, well support, and other complementary oilfield services to oil and gas exploration and production companies in North America.
Sector:

Technology

Headquarters:

Hamilton, Bermuda

Date Invested:

03/21/2012
Bazaarvoice ×
Bazaarvoice is a software company that collects, curates, and displays consumer-generated content for its retailer and brand clients to help them understand the consumer voice and the role it plays in influencing purchasing decisions, both online and offline.
Sector:

Technology

Headquarters:

Austin, TX

Date Invested:

02/29/2012