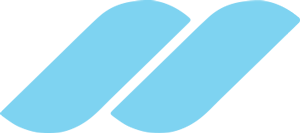 General Atlantic Portfolio
Our portfolio companies are already on a strong growth trajectory — our goal is to enhance it. We have a solid track record of delivering strategic, practical and impactful support to our portfolio companies.
Network International ×
Network International is a leading provider of payments solutions in the Middle East and Africa, delivering a wide range of services that make payment transactions secure, fast, and easy for banks, financial institutions, retailers, and their customers.
Sector:

Financial Services

Headquarters:

Dubai, United Arab Emirates

Date Invested:

12/28/2015
Barteca ×
Barteca creates restaurants where great food and attentive service are fun, stylish, and accessible, including Barcelona Wine Bar, an award-winning Spanish tapas bar, and Bartaco, a more casual taquería with Brazilian beach-inspired décor.
Sector:

Consumer

Headquarters:

South Norwalk, CT

Date Invested:

12/15/2015
AppDynamics ×
Acquired by Cisco, AppDynamics provides enterprises with real-time insights into application performance, user performance, and business performance.
Sector:

Technology

Headquarters:

San Francisco, CA

Date Invested:

11/24/2015
Aimbridge Hospitality ×
Aimbridge Hospitality is an independent hotel management platform operating over 25,000 hotel rooms in the U.S., Canada, and Caribbean.
Sector:

Technology

Headquarters:

Dallas, TX

Date Invested:

07/10/2015
Too Faced ×
Now part of the Estee Lauder portfolio of brands, Too Faced is a manufacturer and supplier of cosmetics products and accessories for eyes, face, and lips.
Sector:

Consumer

Headquarters:

Irvine, CA

Date Invested:

07/7/2015
EN Engineering ×
EN Engineering provides comprehensive and dependable engineering, consulting, and automation services to pipeline companies, utilities, and industrial customers.
Sector:

Technology

Headquarters:

Warrenville, IL

Date Invested:

06/30/2015
Uber ×
Uber's mission is to evolve the way the world moves – connecting riders to drivers through its mobile, application-based transportation network so cities are more accessible.
Sector:

Technology

Headquarters:

San Francisco, CA

Date Invested:

02/27/2015