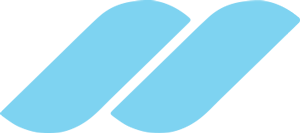 General Atlantic Portfolio
Our portfolio companies are already on a strong growth trajectory — our goal is to enhance it. We have a solid track record of delivering strategic, practical and impactful support to our portfolio companies.
Critical Path ×
Acquired by Openwave Messaging, Critical Path was a leading global provider of messaging solutions. Openwave Messaging was later acquired by Synchronoss Technologies.
Sector:

Technology

Headquarters:

Dublin, Ireland
Phonetic Systems ×
Acquired by Nuance Communications, Phonetic Systems was a leading global provider of voice and language solutions for businesses and consumers.
Sector:

Technology

Headquarters:

Burlington, MA
AKQA ×
Acquired by WPP, AKQA is a global digital agency that specializes in creating digital services and products for the world's leading brands.
Sector:

Technology

Headquarters:

San Francisco, CA
Emdeon ×
Change Healthcare, formerly known as Emdeon, is a leading national provider of healthcare consumer engagement and transparency solutions.
Sector:

Healthcare

Headquarters:

Nashville, TN
Oak Hill Advisors ×
Oak Hill Advisors is a leading global investment advisor specializing in non-investment grade and alternative credit.
Sector:

Financial Services

Headquarters:

New York, NY

Year Invested:

10/25/2011
Citco ×
Citco is a leading provider of administrative and trade processing services for hedge funds, private equity and real estate firms, institutional banks, Global 1000 companies, and high net worth individuals.
Sector:

Technology

Headquarters:

Grand Cayman, Cayman Islands

Year Invested:

06/26/2011