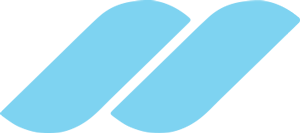 General Atlantic Portfolio
Our portfolio companies are already on a strong growth trajectory — our goal is to enhance it. We have a solid track record of delivering strategic, practical and impactful support to our portfolio companies.
Barteca ×
Barteca creates restaurants where great food and attentive service are fun, stylish, and accessible, including Barcelona Wine Bar, an award-winning Spanish tapas bar, and Bartaco, a more casual taquería with Brazilian beach-inspired décor.
Sector:

Consumer

Headquarters:

South Norwalk, CT

Year Invested:

12/15/2015
Aimbridge Hospitality ×
Aimbridge Hospitality is an independent hotel management platform operating over 25,000 hotel rooms in the U.S., Canada, and Caribbean.
Sector:

Technology

Headquarters:

Dallas, TX

Year Invested:

07/10/2015
EN Engineering ×
EN Engineering provides comprehensive and dependable engineering, consulting, and automation services to pipeline companies, utilities, and industrial customers.
Sector:

Technology

Headquarters:

Warrenville, IL

Year Invested:

06/30/2015
eviCore Healthcare ×
eviCore Healthcare is a specialty benefit management company that provides evidence-based protocols around the management and distribution of medical benefits to health plans that serve commercial, Medicare, and Medicaid populations.
Sector:

Healthcare

Headquarters:

Bluffton, SC

Year Invested:

03/07/2014
CLEAResult ×
CLEAResult is a leading provider of outsourced energy efficiency and demand management programs in North America.
Sector:

Technology

Headquarters:

Austin, TX

Year Invested:

07/11/2013
Box ×
Box is an enterprise cloud-based content management and collaboration platform offering capabilities to securely share, access, and manage data across multiple devices.
Sector:

Technology

Headquarters:

Los Altos, CA

Year Invested:

08/07/2012
Oak Hill Advisors ×
Oak Hill Advisors is a leading global investment advisor specializing in non-investment grade and alternative credit.
Sector:

Financial Services

Headquarters:

New York, NY

Year Invested:

10/25/2011
Citco ×
Citco is a leading provider of administrative and trade processing services for hedge funds, private equity and real estate firms, institutional banks, Global 1000 companies, and high net worth individuals.
Sector:

Technology

Headquarters:

Grand Cayman, Cayman Islands

Year Invested:

06/26/2011