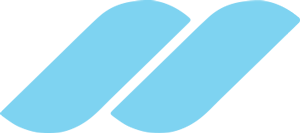 General Atlantic Portfolio
Our portfolio companies are already on a strong growth trajectory — our goal is to enhance it. We have a solid track record of delivering strategic, practical and impactful support to our portfolio companies.
Joe & The Juice ×
Joe & The Juice is an urban juice bar concept with a modern and hip ambiance that sells freshly prepared, natural, and organic juices, sandwiches, and coffee, appealing to customers with fast-paced and healthy lifestyles who seek convenience.
Sector:

Consumer

Headquarters:

Copenhagen, Denmark

Year Invested:

11/30/2016
Argus Media ×
Argus Media is a leading global commodities price reporting agency that publishes market reports and data feeds containing price assessments, market commentary, and news on a full range of global commodities.
Sector:

Technology

Headquarters:

London, United Kingdom

Year Invested:

09/30/2016
Network International ×
Network International is a leading provider of payments solutions in the Middle East and Africa, delivering a wide range of services that make payment transactions secure, fast, and easy for banks, financial institutions, retailers, and their customers.
Sector:

Financial Services

Headquarters:

Dubai, United Arab Emirates

Year Invested:

12/28/2015
FlixBus ×
FlixBus is Germany's leading tech-enabled bus company, offering travelers a comprehensive range of routes across Europe through its online platform.
Sector:

Technology

Headquarters:

Munich and Berlin, Germany

Year Invested:

12/29/2014
Hyperion Insurance Group ×
Hyperion Insurance Group is a specialty commercial insurance broker and underwriting agency.
Sector:

Financial Services

Headquarters:

London, United Kingdom

Year Invested:

07/08/2013
Studio Moderna ×
Studio Moderna is a leading omni-channel retailer in CEE, having developed a number of leading proprietary brands
Sector:

Consumer

Headquarters:

Lugano, Switzerland

Year Invested:

05/03/2011