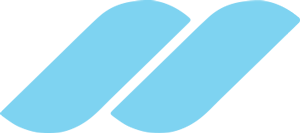 General Atlantic Portfolio
Our portfolio companies are already on a strong growth trajectory — our goal is to enhance it. We have a solid track record of delivering strategic, practical and impactful support to our portfolio companies.
Phonetic Systems ×
Acquired by Nuance Communications, Phonetic Systems was a leading global provider of voice and language solutions for businesses and consumers.
Sector:

Technology

Headquarters:

Burlington, MA

Date Invested:

01/29/2001
AKQA ×
Acquired by WPP, AKQA is a global digital agency that specializes in creating digital services and products for the world's leading brands.
Sector:

Technology

Headquarters:

San Francisco, CA

Date Invested:

03/20/2007
Emdeon ×
Change Healthcare, formerly known as Emdeon, is a leading national provider of healthcare consumer engagement and transparency solutions.
Sector:

Healthcare

Headquarters:

Nashville, TN

Date Invested:

11/16/2006
Red Ventures ×
Through deeply integrated brand partnerships and consumer-facing assets, Red Ventures connects online customers with products and services across high-growth industries including home services, financial services, and healthcare.
Sector:

Technology

Headquarters:

Indian Land, SC

Date Invested:

08/06/2010
MSCI ×
MSCI is a leading provider of investment decision support tools worldwide.
Sector:

Financial Services

Headquarters:

New York, NY

Date Invested:

06/14/2004
Amherst Pierpont ×
Amherst Pierpont is a leading independent brokerage firm providing institutional and middle-market clients with access to a broad range of fixed-income products.
Sector:

Financial Services

Headquarters:

Stamford, CT

Date Invested:

02/19/2010