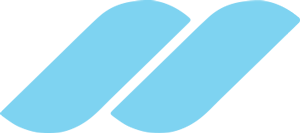 General Atlantic Team
Our global team is dedicated to helping our portfolio companies become market leaders domestically, regionally, and globally.
Fabio Villegas
Senior Advisor
Fabio Villegas ×
Fabio Villegas is a Senior Advisor at General Atlantic, providing strategic support and advice to the firm's investment teams and portfolio companies in Latin America with a focus on Colombia. Before joining General Atlantic in 2016, Fabio served as Chief Executive Officer of Avianca from 2005 to 2015 where he led the company's transition to a publicly traded company on the Colombian and New York Stock Exchanges. He currently serves as President of Decameron. Previously, Fabio served as an Advisor to the Luis Carlos Sarmiento Enterprise Organization, where he was responsible for the Colombian operations of Deutsche Bank and Rothschild Group, and worked for the Colombian National Association of Financial Institutions (ANIF). Throughout his career, he has also served in key public sector positions, including General Secretary of the Presidency of the Republic of Colombia and Minister of Government in Colombia.