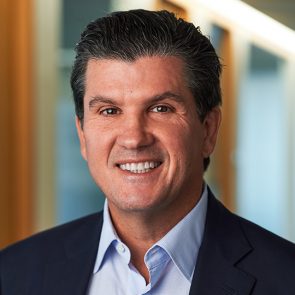 Bill Ford Joins Governor Cuomo's Life Science Advisory Board
Industry Experts Will Provide Strategic Input on the State's Efforts to Grow a Vibrant Life Science Ecosystem in New York

Stakeholder Engagement Will Foster Beneficial Partnerships and Synergies Between the Life Science Industry, Academia, and the Public Sector
May 1, 2018
Governor Andrew M. Cuomo today announced the creation of a Life Science Advisory Board charged with furthering a thriving life science industry in New York State. The Board will consist of 15 leading experts in academia, the pharmaceutical and biotechnology industries and venture capital. The Board will advise the State's $620 million Life Science Initiative announced by Governor Cuomo in December 2016  to fuel the growth of a world- class life science cluster in New York.
"New York's life science industry is expanding like never before – creating jobs, spurring new advancements and research, and growing our economy," said Governor Cuomo. "The Life Science Advisory Board will provide invaluable input as New York State continues to build a world-leading hub for this emerging sector."
The New York State Life Science Advisory Board will provide guidance and recommendations on the State's efforts to grow a vibrant and sustainable life science ecosystem. The Board will also facilitate beneficial partnerships and synergies between the life science industry, academia, and the public sector.
New York State Life Science Advisory Board Members:
David Carmel, Head of Immunotherapy, Atara Biotherapeutics, Inc.
Russell Carson, Co-Founder and General Partner of Welsh, Carson, Anderson & Stowe
Anthony Coles, Chairman & CEO of Yumanity Therapeutics
Michael Foley, Director of the Tri-Institutional Therapeutics Discovery Institute
William Ford, CEO of General Atlantic, LLC
Maria Gotsch, President and CEO at the Partnership Fund for New York City
Kevin J. Hobert, CEO of Carestream Health
Rudolph Leibel, Christopher J. Murphy Memorial Professor of Diabetes Research at Columbia University
Seymour Liebman, Executive Vice President of Canon USA, Inc.
Freda Lewis-Hall, Chief Medical Officer at Pfizer
Richard Lifton, President of Rockefeller University
Norma Nowak, Executive Director of University at Buffalo's New York State Center of Excellence in Bioinformatics and Life Sciences
Robert Press, Senior Vice President and Vice Dean, Chief of Hospital Operations and Chief Medical Officer at NYU Langone
Amy Schulman, Entrepreneur Partner at Polaris Partners
Craig B Thompson, President and Chief Executive Officer of Memorial Sloan Kettering Cancer Center
Robert G. Urban, Global Head of Johnson & Johnson Innovation
New York State's Life Science Initiative will strengthen the State's life science economy through enhanced tax incentives, grants for wet-lab and innovation space, investment capital for early stage companies, and matching funds for private sector partnerships. These efforts will support scientists translating their research into new start-ups, attracting new venture capital investment to New York State and ushering in the next generation of advanced technologies. In addition, this initiative positions New York to be a magnet for emerging manufacturing-based enterprises, bolstering regional economies and creating thousands of jobs.
ESD President, CEO, and Commissioner Howard Zemsky said, "New York's concerted efforts to catalyze the life science industry are leveraging new investment and advancement and creating the 21st century jobs of tomorrow."
New York State's $620 million investment in life sciences includes:
$320 Million in Capital Programs to support the development of wet-lab and innovation space, operating support and investment capital for early stage life science companies
$100 Million Refundable R&D Tax Credits available to new life sciences companies, including refundable tax credits for R&D expenditures
$100 Million Expansion of the Excelsior Jobs Program Tax Credit to the life science industry to spur job creation
$100 million in Private Investment raised by the Partnership Fund for NYC and allocated to the Life Science Venture Capital Fund
The Life Science sector encompasses the fields of biotechnology, pharmaceuticals, biomedical technologies, life systems technologies, and includes organizations and institutions that devote the majority of their efforts to the various stages of research, development, technology transfer and commercialization. Every day, firms in this sector are developing new medical and pharmaceutical breakthroughs that have the potential to save lives, whether through new therapies or the early detection of diseases like autism and cancer. These firms are also making significant advancements in the realms of agriculture and environmental biotechnologies, helping create a cleaner and more sustainable future.