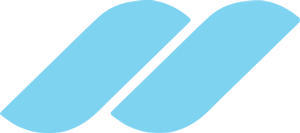 General Atlantic
Careers
General Atlantic pioneered the concept of growth equity. Over our 40+ year history, we have maintained a focus on investing in and building leading growth companies. At General Atlantic, you will interact with colleagues and entrepreneurs who share a passion for innovation and technology in a dynamic and collaborative environment.
Our Values and Culture
Our partnership culture is built around alignment between our global team, our portfolio companies, and our capital partners.
Established in 1980 to partner with visionary entrepreneurs and deliver lasting impact, General Atlantic combines a collaborative global approach, sector-specific expertise, a long-term investment horizon, and a deep understanding of growth drivers to partner with great entrepreneurs and management teams to scale innovative businesses around the world. We seek to produce strong and consistent investment performance across cycles in the geographies and sectors in which we operate.
Our values guide how we work together and are critical to our success: a focus on teamwork and a global mindset; a long-term, growth-oriented approach; intellectual curiosity; firm citizenship; innovation and creativity; and a commitment to fostering a diverse, inclusive workplace.
General Atlantic offers a robust benefits program that supports our employees and their families, maintaining fulfilling, secure and healthy lives now and into the future.
Our Commitment to Diversity, Equity & Inclusion
At General Atlantic, we know that diverse teams drive better outcomes. We strive to cultivate an environment where people of all genders, ethnicities, sexual orientations, generations, and backgrounds can bring their ideas and perspectives to create our sustainable competitive advantage. We are committed to advancing diversity within our firm and within our portfolio and have developed programs to track and accelerate our progress. Among these, we actively track our firm's diversity, existing portfolio company boards and executive leadership composition, and work closely with expert partner organizations to ensure we are working toward achieving the value that diversity brings.
Campus Recruiting
General Atlantic seeks outstanding candidates to join the firm through internships or full-time opportunities at both the undergraduate and MBA levels.
Analyst Program:

Our Analyst Program works alongside our Investment Teams to identify new investment opportunities.  We host a 10-week undergraduate internship program to introduce our Interns to growth equity and develop skills across prospecting, market mapping, research, qualitative and quantitative analysis with exposure to all our sectors.  Upon graduation, our two-year Analyst Program invests in our employees'

development by embedding Analysts in one of our six sectors, speaking with and learning from our investing teams, and interacting directly with entrepreneurs. We provide a week-long training program for the internship and three weeks of formal training upon graduation.

MBA Recruiting:

We look for talented candidates to join us in a post-MBA position. We host a 10-week internship program that enhances your knowledge across deal execution and advising portfolio companies on strategic growth opportunities. We seek individuals with diverse backgrounds across consulting, investing, and sector or industry experience.
Experienced Hires
General Atlantic looks for professionals with the experience, drive, and motivation to lead and contribute to our team-oriented culture. We offer exciting career paths across all parts of our firm including Investment Teams, Investment Support, and Business Operations.