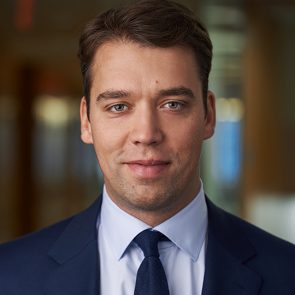 Christian Figge Named to Financial News' 25 Rising Stars of Private Equity in Europe List
May 17, 2021
Christian Figge, Managing Director, has been named as one of Financial News' 25 Rising Stars of Private Equity in Europe. The accolade recognizes up-and-coming executives in the private capital sector who have shown talent and growth over the past year.
Christian was selected for his efforts in helping to grow GA's footprint in Germany, leading several deals across the EMEA region; his input at the board level with portfolio companies; and the mentorship role he has served with GA colleagues.
Candidates were selected by Financial News' editorial team, with assessments based on their achievements to date, firepower at disposal, stature of mentors, and their potential to reach a position of influence within the firm and industry.
Financial News
Click Here for Full Article