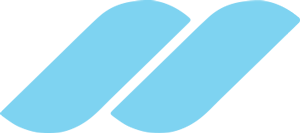 General Atlantic Portfolio
Our portfolio companies are already on a strong growth trajectory — our goal is to enhance it. We have a solid track record of delivering strategic, practical and impactful support to our portfolio companies.
Property Finder ×
Property Finder is a leading online real estate platform.
Sector:

Technology

Headquarters:

Dubai, United Arab Emirates

Date Invested:

11/26/2018
Greensill ×
Greensill is a market-leading provider of working capital finance for companies globally, enabling companies to provide suppliers with the opportunity for faster payment while preserving their own capital position.
Sector:

Financial Services

Headquarters:

London, United Kingdom

Date Invested:

07/26/2018
SÉZANE ×
SÉZANE is a leading digitally native, Parisian fashion brand, founded by Morgane Sézalory.
Sector:

Consumer

Headquarters:

Paris, France

Date Invested:

05/25/2018
OpenClassrooms ×
OpenClassrooms is a leading online higher education platform that teaches students sought-after skills in an increasingly digital economy.
Sector:

Technology

Headquarters:

Paris, France

Date Invested:

05/15/2018
NuCom Group ×
NuCom Group, which represents ProSiebenSat.1's Digital Commerce Portfolio, is a European omnichannel platform for consumer services and lifestyle brands. The company is comprised of 10 market leading businesses in the areas of price comparison, matchmaking, experience gift vouchers, and ecommerce.
Sector:

Technology

Headquarters:

Munich, Germany

Date Invested:

04/4/2018