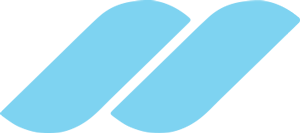 General Atlantic Portfolio
Our portfolio companies are already on a strong growth trajectory — our goal is to enhance it. We have a solid track record of delivering strategic, practical and impactful support to our portfolio companies.
KFin Technologies Private Limited ×
KFin Technologies Private Limited is a leading provider of investor and issuer services for the asset management industry and Indian corporations.
Sector:

Financial Services

Headquarters:

Hyderabad, India

Date Invested:

11/22/2018
BYJU'S ×
BYJU'S is one of India's largest and fastest growing digital supplementary education companies.
Sector:

Technology

Headquarters:

Bengaluru, India

Date Invested:

10/19/2018
KIMS Hospitals ×
KIMS Hospitals is a leading integrated private healthcare services provider in southern India, operating a chain of multispecialty hospitals with a focus on delivering low cost and affordable tertiary and quaternary care.
Sector:

Healthcare

Headquarters:

Secunderabad, India

Date Invested:

06/20/2018
Capital Foods ×
Capital Foods is a fast growth niche Indian packaged foods company that has built a leading position in the Indian-Chinese cuisine category through its wide offering of sauces, condiments, ready-to- eat noodles, soups and snacks under its 'Ching's' and 'Smith & Jones' brands.
Sector:

Consumer

Headquarters:

Mumbai, India

Date Invested:

04/25/2018