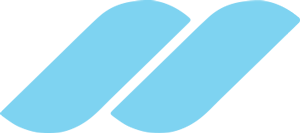 General Atlantic Portfolio
Our portfolio companies are already on a strong growth trajectory — our goal is to enhance it. We have a solid track record of delivering strategic, practical and impactful support to our portfolio companies.
European Wax Center ×
European Wax Center is a leading beauty lifestyle brand franchise, offering customers a full suite of hair waxing services, as well as its own line of beauty products in the skincare, body, and brow categories.
Sector:

Consumer

Headquarters:

Hallandale Beach, FL

Date Invested:

09/25/2018
Today Inc. ×
Today Inc. is a leading Chinese convenience store brand which utilizes a tech-enabled, next-generation retail model to offer customers a differentiated experience.
Sector:

Consumer

Headquarters:

Wuhan, China

Date Invested:

06/1/2018
SÉZANE ×
SÉZANE is a leading digitally native, Parisian fashion brand, founded by Morgane Sézalory.
Sector:

Consumer

Headquarters:

Paris, France

Date Invested:

05/25/2018
Capital Foods ×
Capital Foods is a fast growth niche Indian packaged foods company that has built a leading position in the Indian-Chinese cuisine category through its wide offering of sauces, condiments, ready-to- eat noodles, soups and snacks under its 'Ching's' and 'Smith & Jones' brands.
Sector:

Consumer

Headquarters:

Mumbai, India

Date Invested:

04/25/2018