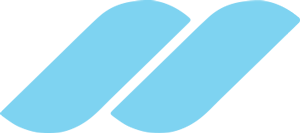 General Atlantic Portfolio
Our portfolio companies are already on a strong growth trajectory — our goal is to enhance it. We have a solid track record of delivering strategic, practical and impactful support to our portfolio companies.
Pendo ×
Pendo is a leading product cloud software platform that provides product analytics, in -app user guides, and user feedback to drive digital product adoption
Sector:

Technology

Headquarters:

Raleigh, North Carolina

Year Invested:

10/08/2019
JumpCloud ×
JumpCloud® Directory-as-a-Service® is Active Directory® and LDAP reimagined. JumpCloud securely manages and connects your users to their systems, applications, files, and networks.
Sector:

Technology

Headquarters:

Boulder, Colorado

Year Invested:

05/23/2019
StockX ×
StockX is an online marketplace for buying and selling limited edition and high demand sneakers, streetwear and accessories.
Sector:

Technology

Headquarters:

Detroit, Michigan

Year Invested:

05/21/2019
Wish ×
Wish is an online marketplace that makes it convenient for underserved populations to purchase affordable goods.
Sector:

Technology

Headquarters:

San Francisco, California

Year Invested:

03/18/2019