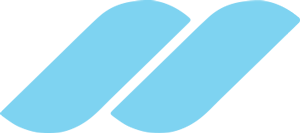 General Atlantic Portfolio
Our portfolio companies are already on a strong growth trajectory — our goal is to enhance it. We have a solid track record of delivering strategic, practical and impactful support to our portfolio companies.
Aroundhome ×
Aroundhome is one of Germany's leading online portals that helps consumers obtain and compare offers from regional companies before making a major purchase of a complex product or service, from home improvement to financial services.
Please note: General Atlantic originally invested in KäuferPortal, in November 2016. In January 2019, KäuferPortal re-branded and is now known as Aroundhome.
Sector:

Technology

Headquarters:

Berlin, Germany

Date Invested:

11/30/2016
Synaptive Medical ×
Synaptive Medical is a leading medical technology company that develops integrated solutions that combine informatics, imaging, surgical planning, navigation, and advanced optics, to solve challenges both in and beyond the operating room through deep collaboration with surgeons and hospitals.
Sector:

Healthcare

Headquarters:

Toronto, Canada

Date Invested:

10/19/2016
SessionM ×
SessionM is a customer data and engagement platform, enabling Fortune 1000 businesses to deliver multi-channel communications to audiences in real-time while dynamically measuring their business impact.
Sector:

Technology

Headquarters:

Boston, MA

Date Invested:

08/15/2016
Insurity, Inc. ×
Insurity offers innovative and flexible technology solutions to the property and casualty insurance industry, including policy, billing and claims solutions, data analytics, predictive tools, and digital enablement.
Sector:

Financial Services

Headquarters:

Hartford, CT

Date Invested:

06/10/2016
Seismic ×
Seismic's leading enterprise sales enablement and content management software allows enterprises to align sales and marketing teams to effectively reach clients.
Sector:

Technology

Headquarters:

San Diego, CA

Date Invested:

05/31/2016
Snap, Inc. (Snapchat) ×
Snap operates Snapchat, a leading media and messaging platform that enables users to create, share, and consume primarily video-based user-generated content, curated content, and content from a community of third-party publishers.
Sector:

Technology

Headquarters:

Venice, CA

Date Invested:

05/13/2016
ZIMMERMANN ×
Based in Sydney, Australia, ZIMMERMANN is a global luxury fashion brand that designs and sells iconic Ready-To-Wear and Swim & Resort collections through its online platform and own retail stores, as well as select department stores, boutiques, and online fashion retailers.
Sector:

Consumer

Headquarters:

Sydney, Australia

Date Invested:

03/1/2016