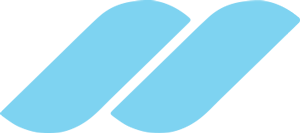 General Atlantic Portfolio
Our portfolio companies are already on a strong growth trajectory — our goal is to enhance it. We have a solid track record of delivering strategic, practical and impactful support to our portfolio companies.
European Wax Center ×
European Wax Center is a leading beauty lifestyle brand franchise, offering customers a full suite of hair waxing services, as well as its own line of beauty products in the skincare, body, and brow categories.
Sector:

Consumer

Headquarters:

Hallandale Beach, FL

Date Invested:

09/25/2018
OneOncology ×
OneOncology empowers community oncology practices with advanced tools and capabilities to help physicians deliver higher-quality cancer care to their patients, close to home, amidst a rapidly evolving cancer care ecosystem.
Sector:

Healthcare

Headquarters:

Nashville, TN

Date Invested:

09/7/2018
pymetrics ×
pymetrics is an AI-based predictive hiring software company that utilizes neuroscience games to assess job applicants bias-free across a range of cognitive, social, and emotional traits.
Sector:

Technology

Headquarters:

New York, NY

Date Invested:

08/8/2018
Automation Anywhere ×
Automation Anywhere is a leading software provider of robotic process automation, offering AI-enabled solutions to help global companies manage and scale business processes faster.
Sector:

Technology

Headquarters:

San Jose, CA

Date Invested:

07/9/2018
Opendoor ×
Opendoor is a leading online real estate marketplace that simplifies the process of buying and selling a home.
Sector:

Technology

Headquarters:

San Francisco, CA

Date Invested:

05/21/2018
SigFig ×
SigFig is a leading online digital wealth management platform, providing financial institutions with an integrated, white-label solution to offer their customers high-quality and affordable investment advice.
Sector:

Financial Services

Headquarters:

San Francisco, CA

Date Invested:

03/16/2018
Benevity, Inc. ×
Benevity, Inc. is a leading provider of corporate social responsibility and employee engagement software that allows companies to automate processes for online workplace giving, volunteering, and community investment with a social mission of "doing well by doing good."
Sector:

Technology

Headquarters:

Calgary, Canada

Date Invested:

01/11/2018