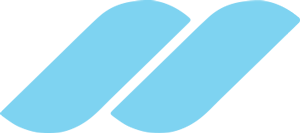 General Atlantic Portfolio
Our portfolio companies are already on a strong growth trajectory — our goal is to enhance it. We have a solid track record of delivering strategic, practical and impactful support to our portfolio companies.
CLEAResult ×
CLEAResult is a leading provider of outsourced energy efficiency and demand management programs in North America.
Sector:

Technology

Headquarters:

Austin, TX

Date Invested:

07/11/2013
SnapAV ×
SnapAV is a manufacturer and exclusive source of installation-friendly audio, video, networking, power, and surveillance products for residential and commercial A/V integrators.
Sector:

Technology

Headquarters:

Charlotte, NC

Date Invested:

06/13/2013
One Country ×
One Counry is an online marketing and merchandising platform that operates a portfolio of e-commerce sites in several different verticals, the largest of which is Country Outfitter, a southern lifestyle destination for footwear, accessories and apparel.
Sector:

Technology

Headquarters:

Fayetteville, AR

Date Invested:

04/3/2013