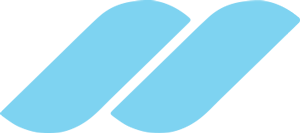 General Atlantic Portfolio
Our portfolio companies are already on a strong growth trajectory — our goal is to enhance it. We have a solid track record of delivering strategic, practical and impactful support to our portfolio companies.
SessionM ×
SessionM is a customer data and engagement platform, enabling Fortune 1000 businesses to deliver multi-channel communications to audiences in real-time while dynamically measuring their business impact.
Sector:

Technology

Headquarters:

Boston, MA

Date Invested:

08/15/2016
Seismic ×
Seismic's leading enterprise sales enablement and content management software allows enterprises to align sales and marketing teams to effectively reach clients.
Sector:

Technology

Headquarters:

San Diego, CA

Date Invested:

05/31/2016
Snap, Inc. (Snapchat) ×
Snap operates Snapchat, a leading media and messaging platform that enables users to create, share, and consume primarily video-based user-generated content, curated content, and content from a community of third-party publishers.
Sector:

Technology

Headquarters:

Venice, CA

Date Invested:

05/13/2016