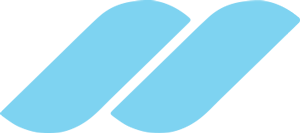 General Atlantic Portfolio
Our portfolio companies are already on a strong growth trajectory — our goal is to enhance it. We have a solid track record of delivering strategic, practical and impactful support to our portfolio companies.
Synaptive Medical ×
Synaptive Medical is a leading medical technology company that develops integrated solutions that combine informatics, imaging, surgical planning, navigation, and advanced optics, to solve challenges both in and beyond the operating room through deep collaboration with surgeons and hospitals.
Sector:

Healthcare

Headquarters:

Toronto, Canada

Date Invested:

10/19/2016
MedExpress ×
Acquired by Optum, MedExpress is an urgent care center that provides immediate walk-in treatment for illnesses and injuries, wellness exams, and employer health services.
Sector:

Healthcare

Headquarters:

Morgantown, WV

Date Invested:

09/20/2010
eviCore Healthcare ×
eviCore Healthcare is a specialty benefit management company that provides evidence-based protocols around the management and distribution of medical benefits to health plans that serve commercial, Medicare, and Medicaid populations.
Sector:

Healthcare

Headquarters:

Bluffton, SC

Date Invested:

03/07/2014
Align Networks ×
Acquired by One Call, Align Networks was a leading provider of specialized solutions to the workers' compensation industry.
Sector:

Healthcare

Headquarters:

Jacksonville, FL

Date Invested:

07/18/2011
Emdeon ×
Change Healthcare, formerly known as Emdeon, is a leading national provider of healthcare consumer engagement and transparency solutions.
Sector:

Healthcare

Headquarters:

Nashville, TN

Date Invested:

11/16/2006