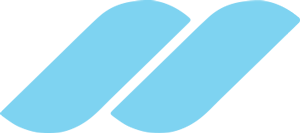 General Atlantic Portfolio
Our portfolio companies are already on a strong growth trajectory — our goal is to enhance it. We have a solid track record of delivering strategic, practical and impactful support to our portfolio companies.
Turbonomic ×
Turbonomic delivers infrastructure and performance management software that enables businesses to manage and allocate virtualized workloads, helping them maximize performance and efficiency while reducing cost.
Sector:

Technology

Headquarters:

Boston, MA

Year Invested:

12/23/2016
Synaptive Medical ×
Synaptive Medical is a leading medical technology company that develops integrated solutions that combine informatics, imaging, surgical planning, navigation, and advanced optics, to solve challenges both in and beyond the operating room through deep collaboration with surgeons and hospitals.
Sector:

Healthcare

Headquarters:

Toronto, Canada

Year Invested:

10/19/2016
SessionM ×
SessionM is a customer data and engagement platform, enabling Fortune 1000 businesses to deliver multi-channel communications to audiences in real-time while dynamically measuring their business impact.
Sector:

Technology

Headquarters:

Boston, MA

Year Invested:

08/15/2016
Seismic ×
Seismic's leading enterprise sales enablement and content management software allows enterprises to align sales and marketing teams to effectively reach clients.
Sector:

Technology

Headquarters:

San Diego, CA

Year Invested:

05/31/2016
Flipp ×
Flipp is a leading mobile consumer marketplace that is reinventing everyday shopping by bringing retailers and consumers together through digital circular content.
Sector:

Technology

Headquarters:

Toronto, Canada

Year Invested:

03/21/2016