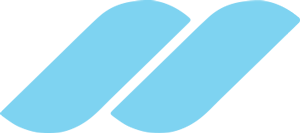 General Atlantic Portfolio
Our portfolio companies are already on a strong growth trajectory — our goal is to enhance it. We have a solid track record of delivering strategic, practical and impactful support to our portfolio companies.
D-Mart ×
DMart is a one-stop supermarket chain that offers customers a wide range of basic home and personal products under one roof.
Sector:

Consumer

Headquarters:

Thane, India

Date Invested:

03/14/2017
Sun Art ×
Sun Art Retail is a leading hypermarket operator in China.
Sector:

Consumer

Headquarters:

Shanghai, China

Date Invested:

07/27/2011
Barteca ×
Barteca creates restaurants where great food and attentive service are fun, stylish, and accessible, including Barcelona Wine Bar, an award-winning Spanish tapas bar, and Bartaco, a more casual taquería with Brazilian beach-inspired décor.
Sector:

Consumer

Headquarters:

South Norwalk, CT

Date Invested:

12/15/2015
Tenfu ×
Tenfu is a leading tea brand and retailer of tea products in China.
Sector:

Consumer

Headquarters:

Zhangzhou, China

Date Invested:

09/22/2011