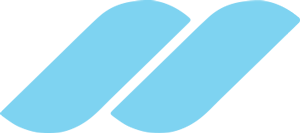 General Atlantic Portfolio
Our portfolio companies are already on a strong growth trajectory — our goal is to enhance it. We have a solid track record of delivering strategic, practical and impactful support to our portfolio companies.
Privalia ×
Acquired by Vente-Privee, Privalia is a leading private online sales club operating in Spain, Italy, Brazil, and Mexico.
Sector:

Technology

Headquarters:

Barcelona, Spain

Date Invested:

10/13/2010
MedExpress ×
Acquired by Optum, MedExpress is an urgent care center that provides immediate walk-in treatment for illnesses and injuries, wellness exams, and employer health services.
Sector:

Healthcare

Headquarters:

Morgantown, WV

Date Invested:

09/20/2010
First Republic Bank ×
First Republic Bank is a leading commercial bank and trust company providing services across private banking, real estate lending, and wealth management, including trust and custody services.
Sector:

Financial Services

Headquarters:

San Francisco, CA

Date Invested:

06/30/2010
Asian Genco ×
Asian Genco is an Indian infrastructure development company, which is currently in liquidation mode.
Sector:

Technology

Headquarters:

Singapore

Date Invested:

02/12/2010
IHS Markit ×
IHS Markit is a leading global provider of independent financial data, valuation tools, and trade processing infrastructure.
Sector:

Financial Services

Headquarters:

London, United Kingdom

Date Invested:

01/10/2010