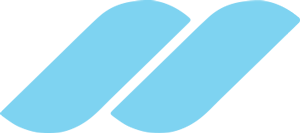 General Atlantic Portfolio
Our portfolio companies are already on a strong growth trajectory — our goal is to enhance it. We have a solid track record of delivering strategic, practical and impactful support to our portfolio companies.
Slack ×
Slack is a leading cloud-based workplace collaboration platform, enabling employees to communicate, share and access content, and interact with third-party applications in a seamless manner.
Sector:

Technology

Headquarters:

San Francisco, CA

Date Invested:

08/16/2018
Snap, Inc. (Snapchat) ×
Snap operates Snapchat, a leading media and messaging platform that enables users to create, share, and consume primarily video-based user-generated content, curated content, and content from a community of third-party publishers.
Sector:

Technology

Headquarters:

Venice, CA

Date Invested:

05/13/2016
Aimbridge Hospitality ×
Aimbridge Hospitality is an independent hotel management platform operating over 25,000 hotel rooms in the U.S., Canada, and Caribbean.
Sector:

Technology

Headquarters:

Dallas, TX

Date Invested:

07/10/2015
EN Engineering ×
EN Engineering provides comprehensive and dependable engineering, consulting, and automation services to pipeline companies, utilities, and industrial customers.
Sector:

Technology

Headquarters:

Warrenville, IL

Date Invested:

06/30/2015