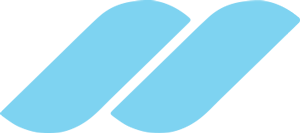 General Atlantic Portfolio
Our portfolio companies are already on a strong growth trajectory — our goal is to enhance it. We have a solid track record of delivering strategic, practical and impactful support to our portfolio companies.
Riskified ×
Riskified is a payment fraud management solution for online merchants, marketplaces, e-travel retailers, and digital goods and services providers.
Sector:

Technology

Headquarters:

Tel Aviv-Yafo, Israel and New York, NY

Date Invested:

11/29/2019
Kiwi.com ×
Kiwi.com is a leading online travel booking platform.
Sector:

Technology

Headquarters:

Brno, Czech Republic

Date Invested:

07/03/2019
Doctolib ×
Doctolib is a leading digital healthcare platform in Europe, connecting physicians and patients.
Sector:

Technology

Headquarters:

Paris, France

Date Invested:

03/29/2019
powercloud ×
powercloud is a cloud-based SaaS platform focused on back-end billing and customer information processes for the utility industry.
Sector:

Technology

Headquarters:

Achern, Germany

Date Invested:

02/19/2019
Aroundhome ×
Aroundhome is one of Germany's leading online portals that helps consumers obtain and compare offers from regional companies before making a major purchase of a complex product or service, from home improvement to financial services.
Please note: General Atlantic originally invested in KäuferPortal, in November 2016. In January 2019, KäuferPortal re-branded and is now known as Aroundhome.
Sector:

Technology

Headquarters:

Berlin, Germany

Date Invested:

11/30/2016