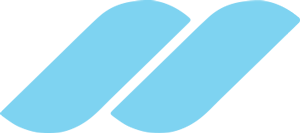 General Atlantic Portfolio
Our portfolio companies are already on a strong growth trajectory — our goal is to enhance it. We have a solid track record of delivering strategic, practical and impactful support to our portfolio companies.
Qualicorp ×
Qualicorp is one of the leading, full-service healthcare benefits administrators and health management services providers in Brazil.
Sector:

Healthcare

Headquarters:

São Paulo, Brazil

Date Invested:

11/13/2008
Zhongsheng ×
Zhongsheng is one of the leading national automobile dealership groups in China.
Sector:

Consumer

Headquarters:

Beijing, China

Date Invested:

06/30/2008
Gavilon ×
Acquired by Marubeni Corporation, Gavilon provides origination, storage and handling, transportation and logistics, marketing and distribution, and risk management services to customers and suppliers across the globe.
Sector:

Technology

Headquarters:

Omaha, NE

Date Invested:

06/23/2008
EXP ×
EXP provides engineering, architecture, design, and consulting services to the world's built and natural environments.
Sector:

Technology

Headquarters:

Brampton, Canada

Date Invested:

06/16/2008
Mstar ×
MStar Semiconductor is a global leader in supplying application specific ICs (ASIC) for the consumer and image processing product markets.
Sector:

Technology

Headquarters:

ChuPei, China

Date Invested:

02/7/2008