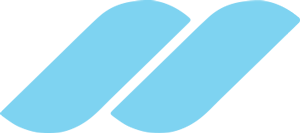 General Atlantic Portfolio
Our portfolio companies are already on a strong growth trajectory — our goal is to enhance it. We have a solid track record of delivering strategic, practical and impactful support to our portfolio companies.
Slack ×
Slack is a leading cloud-based workplace collaboration platform, enabling employees to communicate, share and access content, and interact with third-party applications in a seamless manner.
Sector:

Technology

Headquarters:

San Francisco, CA

Date Invested:

08/16/2018
CrowdStrike ×
CrowdStrike is a leading cloud-enabled endpoint protection company that unifies antivirus protection, endpoint detection and response (EDR), and a 24/7 managed hunting service via a single agent architecture.
Sector:

Technology

Headquarters:

Sunnyvale, CA

Date Invested:

06/18/2018
Landmark Health ×
Landmark Health is a leading risk-bearing provider of in-home healthcare services to high risk, polychronic patients.
Sector:

Healthcare

Headquarters:

Huntington Beach, CA

Date Invested:

05/8/2018
Greensill ×
Greensill is a market-leading provider of working capital finance for companies globally, enabling companies to provide suppliers with the opportunity for faster payment while preserving their own capital position.
Sector:

Financial Services

Headquarters:

London, United Kingdom

Date Invested:

07/26/2018