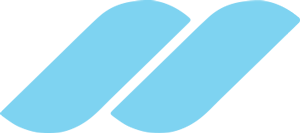 General Atlantic Portfolio
Our portfolio companies are already on a strong growth trajectory — our goal is to enhance it. We have a solid track record of delivering strategic, practical and impactful support to our portfolio companies.
Oak Street Health ×
Oak Street Health is a network of primary care centers in the Midwestern U.S., tailored for older adults with Medicare and founded on the belief that meaningful, caring relationships are the key to good health.
Sector:

Healthcare

Headquarters:

Chicago, IL

Date Invested:

12/23/2015
MedExpress ×
Acquired by Optum, MedExpress is an urgent care center that provides immediate walk-in treatment for illnesses and injuries, wellness exams, and employer health services.
Sector:

Healthcare

Headquarters:

Morgantown, WV

Date Invested:

09/20/2010
eviCore Healthcare ×
eviCore Healthcare is a specialty benefit management company that provides evidence-based protocols around the management and distribution of medical benefits to health plans that serve commercial, Medicare, and Medicaid populations.
Sector:

Healthcare

Headquarters:

Bluffton, SC

Date Invested:

03/07/2014