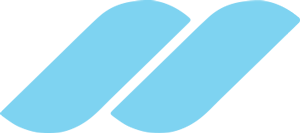 General Atlantic Portfolio
Our portfolio companies are already on a strong growth trajectory — our goal is to enhance it. We have a solid track record of delivering strategic, practical and impactful support to our portfolio companies.
Doctor on Demand ×
Doctor on Demand is a virtual care platform that enables access to board-certified physicians for various medical and mental health conditions through employer, payor, and direct-to-consumer channels.
Sector:

Healthcare

Headquarters:

San Francisco, CA

Date Invested:

07/20/2020
ACES ×
Comprehensive Educational Services (ACES) is a leading provider of applied behavioral analysis and ancillary services to individuals and families impacted with autism or other special needs.
Sector:

Healthcare

Headquarters:

Irvine, CA

Date Invested:

02/14/2020
Royalty Pharma ×
Royalty Pharma is an innovative biopharma company with a leading portfolio of commercial and pre-commercial drug royalties.
Sector:

Healthcare

Headquarters:

New York, NY

Date Invested:

02/04/2020