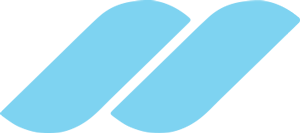 General Atlantic Portfolio
Our portfolio companies are already on a strong growth trajectory — our goal is to enhance it. We have a solid track record of delivering strategic, practical and impactful support to our portfolio companies.
Pague Menos ×
Pague Menos is the third largest drugstore retail chain in Brazil and the first pharmacy chain to have a presence in every Brazilian state.
Sector:

Consumer

Headquarters:

Fortaleza, Brazil

Year Invested:

12/29/2015
Network International ×
Network International is a leading provider of payments solutions in the Middle East and Africa, delivering a wide range of services that make payment transactions secure, fast, and easy for banks, financial institutions, retailers, and their customers.
Sector:

Financial Services

Headquarters:

Dubai, United Arab Emirates

Year Invested:

12/28/2015
Oak Street Health ×
Oak Street Health is a network of primary care centers in the Midwestern U.S., tailored for older adults with Medicare and founded on the belief that meaningful, caring relationships are the key to good health.
Sector:

Healthcare

Headquarters:

Chicago, IL

Year Invested:

12/23/2015
Avant ×
Avant is a technology-driven online lending platform with a mission to lower the barriers and costs of borrowing, offering personal installment loans to the near-prime consumer segment in the U.S. and U.K.
Sector:

Financial Services

Headquarters:

Chicago, IL

Year Invested:

12/14/2015
BillDesk ×
BillDesk, the largest electronic payments platform in India, provides technology and solutions that make consumer electronic payments easy and accessible to businesses, e-commerce merchants, government, and financial institutions across the country.
Sector:

Financial Services

Headquarters:

Mumbai, India

Year Invested:

10/31/2015
Airbnb ×
Airbnb is a tech-enabled community marketplace for listing and booking accommodations around the world.
Sector:

Technology

Headquarters:

San Francisco, CA

Year Invested:

07/14/2015
Uber ×
Uber's mission is to evolve the way the world moves – connecting riders to drivers through its mobile, application-based transportation network so cities are more accessible.
Sector:

Technology

Headquarters:

San Francisco, CA

Year Invested:

02/27/2015