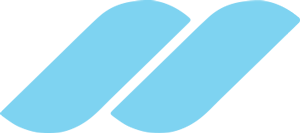 General Atlantic Portfolio
Our portfolio companies are already on a strong growth trajectory — our goal is to enhance it. We have a solid track record of delivering strategic, practical and impactful support to our portfolio companies.
Qontigo ×
Qontigo is a financial intelligence provider and portfolio risk and analytics software business.
Qontigo was created in 2019 through the combination of Axioma, DAX and STOXX and is part of Deutsche Börse Group.
Sector:

Financial Services

Headquarters:

Frankfurt, Germany

Date Invested:

09/13/2019
Greensill ×
Greensill is a market-leading provider of working capital finance for companies globally, enabling companies to provide suppliers with the opportunity for faster payment while preserving their own capital position.
Sector:

Financial Services

Headquarters:

London, United Kingdom

Date Invested:

07/26/2018
Hyperion Insurance Group ×
Hyperion Insurance Group is a specialty commercial insurance broker and underwriting agency.
Sector:

Financial Services

Headquarters:

London, United Kingdom

Date Invested:

07/8/2013