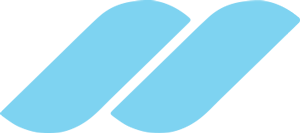 General Atlantic Portfolio
Our portfolio companies are already on a strong growth trajectory — our goal is to enhance it. We have a solid track record of delivering strategic, practical and impactful support to our portfolio companies.
D-Local ×
D-Local is a leading international payment facilitator focused on emerging markets.
Sector:

Financial Services

Headquarters:

Montevideo, Uruguay

Year Invested:

12/16/2019
Clip ×
Clip is a leading non-bank merchant acquirer in Mexico, providing mobile payment solutions to small and medium-sized businesses by turning mobile phones into card-acceptance terminals through its proprietary card reader and app.
Sector:

Financial Services

Headquarters:

Mexico City, Mexico

Year Invested:

12/28/2016
XP Investimentos ×
XP Investimentos is an independent full-service broker-dealer serving retail and institutional clients throughout Latin America.
Sector:

Financial Services

Headquarters:

Rio de Janeiro, Brazil

Year Invested:

02/26/2013