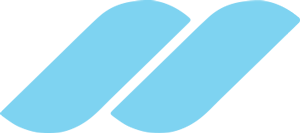 General Atlantic Portfolio
Our portfolio companies are already on a strong growth trajectory — our goal is to enhance it. We have a solid track record of delivering strategic, practical and impactful support to our portfolio companies.
Riskified ×
Riskified is a payment fraud management solution for online merchants, marketplaces, e-travel retailers, and digital goods and services providers.
Sector:

Technology

Headquarters:

Tel Aviv-Yafo, Israel and New York, NY

Date Invested:

11/29/2019
Qontigo ×
Qontigo is a financial intelligence provider and portfolio risk and analytics software business.
Qontigo was created in 2019 through the combination of Axioma, DAX and STOXX and is part of Deutsche Börse Group.
Sector:

Financial Services

Headquarters:

Frankfurt, Germany

Date Invested:

09/13/2019
Immunocore ×
Immunocore is a biotechnology company focused on therapies for oncology, viral diseases, and autoimmune disorders.
Sector:

Life Sciences

Headquarters:

Oxfordshire, United Kingdom

Date Invested:

08/13/2019
Kiwi.com ×
Kiwi.com is a leading online travel booking platform.
Sector:

Technology

Headquarters:

Brno, Czech Republic

Date Invested:

07/3/2019
Depop ×
Depop is a peer-to-peer fashion resale marketplace popular with Gen Z consumers.
Sector:

Consumer

Headquarters:

London, United Kingdom

Date Invested:

06/7/2019
Doctolib ×
Doctolib is a leading digital healthcare platform in Europe, connecting physicians and patients.
Sector:

Technology

Headquarters:

Paris, France

Date Invested:

03/29/2019
powercloud ×
powercloud is a cloud-based SaaS platform focused on back-end billing and customer information processes for the utility industry.
Sector:

Technology

Headquarters:

Achern, Germany

Date Invested:

02/19/2019