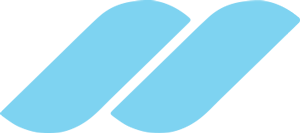 General Atlantic Portfolio
Our portfolio companies are already on a strong growth trajectory — our goal is to enhance it. We have a solid track record of delivering strategic, practical and impactful support to our portfolio companies.
FlixBus ×
FlixBus is Germany's leading tech-enabled bus company, offering travelers a comprehensive range of routes across Europe through its online platform.
Sector:

Technology

Headquarters:

Munich and Berlin, Germany

Date Invested:

12/29/2014
Vox Media ×
Vox Media is a tech-enabled digital media company that owns and operates a collection of seven premium-brand online publishing assets in distinct vertical categories, including Vox (general news and culture), SB Nation (sports), The Verge (technology), Re/code (technology), Polygon (gaming), Eater (dining and nightlife), Racked (shopping and retail), and Curbed (real estate).
Sector:

Technology

Headquarters:

Washington, D.C. and New York, NY

Date Invested:

11/24/2014
BuzzFeed ×
BuzzFeed is a global diversified media and technology company that covers general news, politics, business, technology, and investigative reporting.
Sector:

Technology

Headquarters:

New York, NY

Date Invested:

10/30/2014
Sanfer ×
Sanfer is one of the largest independent pharmaceutical companies in Mexico, operating in nine countries across Latin America.
In July 2021, Sanfer was sold from General Atlantic's managed account program to a continuation vehicle managed by General Atlantic.
Sector:

Life Sciences

Headquarters:

Mexico City, Mexico

Date Invested:

05/20/2014
Alignment Healthcare ×
Alignment Healthcare partners with providers, health plans, and hospitals to create seamless, fast, and easy-to-navigate continuous care programs, including clinical care coordination, risk management capabilities, and IT enablement.
Sector:

Healthcare

Headquarters:

Irvine, CA

Date Invested:

05/7/2014
Squarespace ×
Squarespace is a cloud-based content management system which allows individuals and businesses to create and maintain websites and blogs.
Sector:

Technology

Headquarters:

New York, NY

Date Invested:

04/15/2014