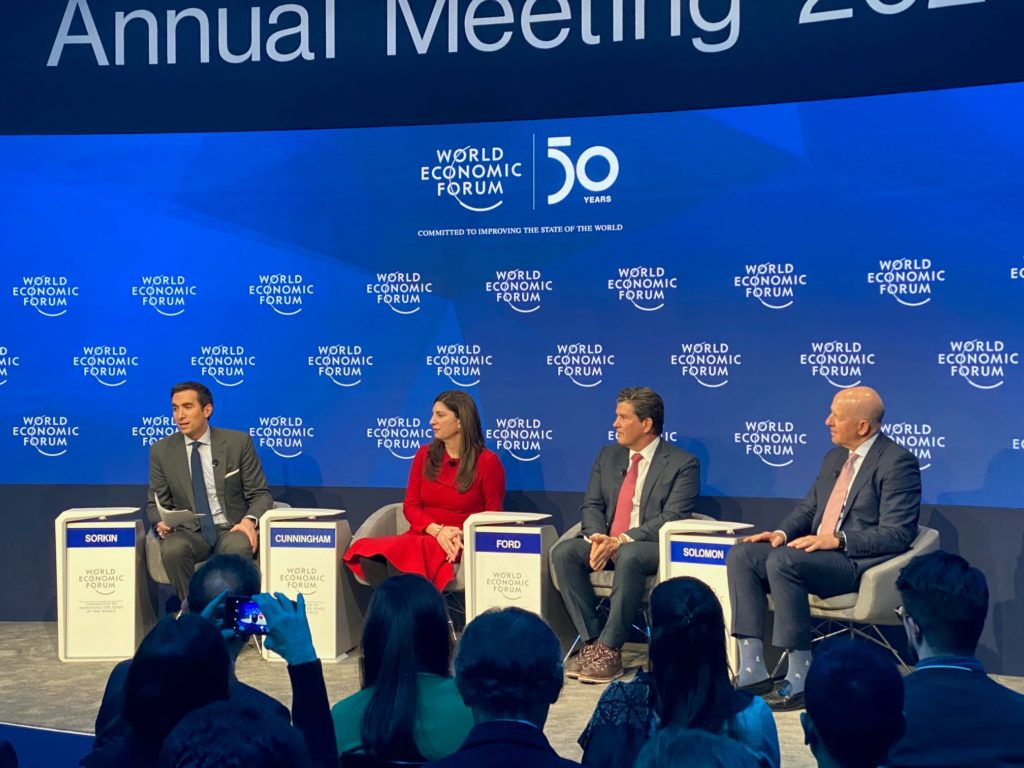 Bill Ford Speaks From 2020 World Economic Forum
January 24, 2020
From the 2020 World Economic Forum Annual Meeting in Davos, General Atlantic CEO Bill Ford discussed the framework for valuing high-growth businesses during the event's "Valuing Unicorns" panel. He was joined by David Solomon, Chairman and CEO of Goldman Sachs, and Stacey Cunningham, President and CEO of NYSE Group Inc., as well as panel moderator Andrew Ross Sorkin, Editor-at-Large and Columnist at The New York Times.
World Economic Forum
Click Here for Full Article
Milken Institute, "Companies Rush to Go Private," August 2018.
Institutional Investor, "Private Equity Seeks Almost $1 Trillion Globally," 3 July 2019.
Private Equity International, "Story of the Year: Growth equity soars," 17 December 2019.
Private Equity International, "Fundraising Report Q3 2019," 16 October 2019.
Digiday, "Everything you need to know about ByteDance, the company behind TikTok," 30 October 2019.
Xinhua, "Instant-hit app TikTok becomes window for world to know China," 22 February 2019.