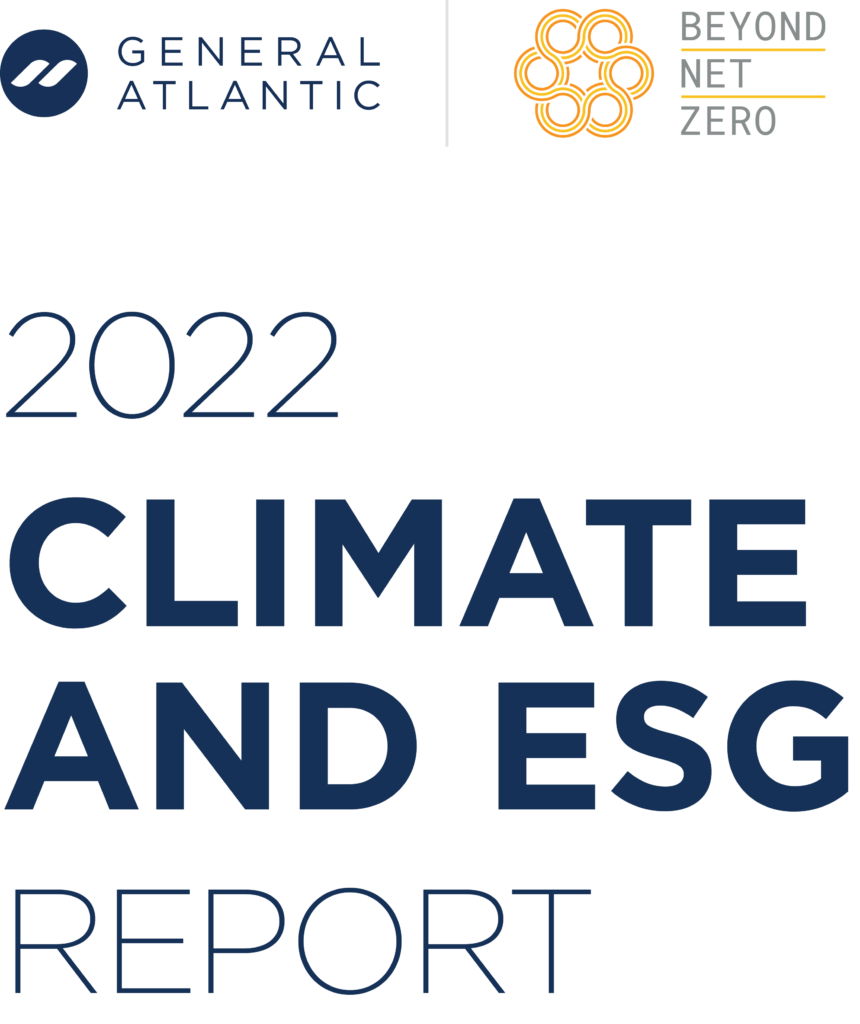 General Atlantic Publishes its Inaugural BeyondNetZero Fund Climate and ESG Report
June 30, 2023
At General Atlantic, we recognize that addressing global climate change requires an economic transformation and a massive commitment of investment and resources. We believe that growth equity can lead the way, harnessing the technology and innovation we see entrepreneurs driving around the world.
We were thrilled to partner with John Browne and Lance Uggla in 2021 to launch BeyondNetZero, the inaugural fund for General Atlantic's climate investing efforts. They bring decades of leadership in energy, climate and data – and have built a highly capable team that is focused on climate investing, grounded in rigorous analysis.
We are pleased to share our inaugural Climate & ESG Report for BeyondNetZero. We look forward to building upon our momentum and partnering with entrepreneurs who are dedicated to making progress on the path to Net Zero.
Read the report here.
BeyondNetZero (GA BnZ) is a General Atlantic companion fund and operates as an Article 9 Fund under the European Union's Sustainable Finance Disclosure Regulation (SFDR).