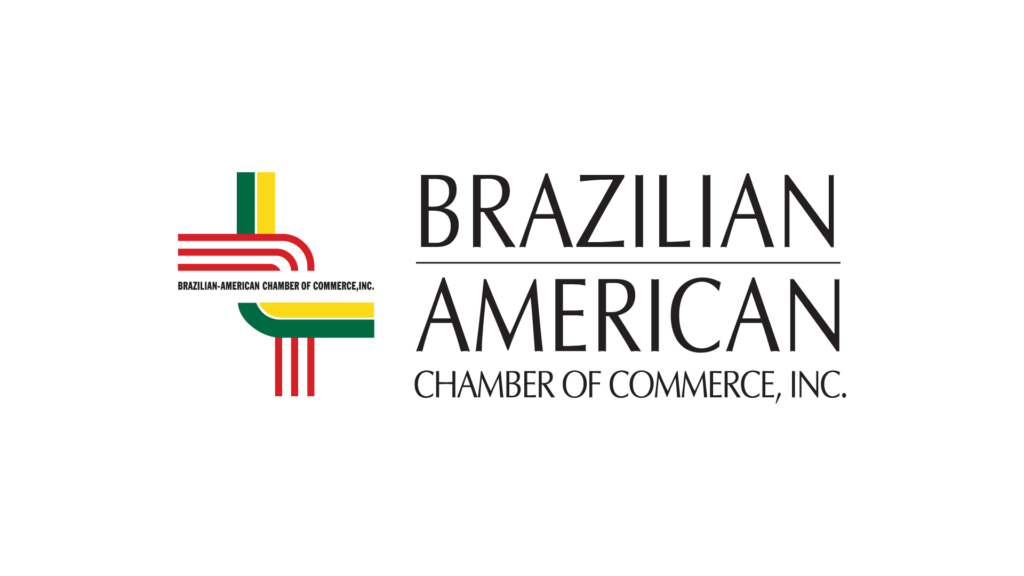 Martín Escobari Recognized as 2023 Person of the Year by the Brazilian-American Chamber of Commerce
April 3, 2023
The Brazilian-American Chamber of Commerce is proud to announce Martín Escobari as the American recipient of the 2023 Person of the Year Awards.
For the past 51 years, the Chamber has honored as "Person of the Year" two prominent leaders, one from Brazil and one from the United States, who have been particularly instrumental in forging closer ties and enhancing the relationship between Brazil and the United States. The 2023 Brazilian Person of the Year is Walter Schalka, President & CEO of Suzano S.A.
Martín Escobari is Co-President and Head of Latin America at General Atlantic.  He also chairs General Atlantic's Global Investment Committee.
Born in Bolivia, Mr. Escobari immigrated to Brazil and later relocated to the United States.  He began his career at Boston Consulting Group in New York, later joining private equity firm GP Investments.  In 1999, he co-founded Subarmino.com, a Brazilian online retailer, and served in various roles including Chief Financial Officer (2004-07). In 2007, he joined Advent International as Managing Director, leading the company's successful investment in CETIP, Brazil's fixed income exchange.
In 2012, Mr. Escobari became Managing Director and Head of Latin America of General Atlantic, based out of the firm's São Paulo office.  During his tenure in the region, General Atlantic backed Brazilian companies including XP Inc., Arco, QuintoAndar, Hotmart, and Gympass, and continues to expand its operations in the region today.  In January 2017, he was appointed Chairman of General Atlantic's Global Investment Committee and relocated to New York.  In January 2020, he became Co-President of the firm, also serving on its Management and Portfolio Committees and overseeing the value creation teams.
Mr. Escobari is a member of the Board of Directors of General Atlantic portfolio companies Arco, dLocal, Grupo Axo, Incode, Sanfer, and XP Inc.  He also sits on the Boards of Lincoln Center for the Performing Arts, Endeavor, and the Brazilian educational charity Primeira Chance.  He is a member of the David Rockefeller Center for Latin American Studies Brazil Advisory Group at Harvard University.
Mr. Escobari co-authored Sucesso Made in Brasil, covering Brazil's notable companies that thrived in the turbulent 1990s, as well as articles in Harvard Business Review Latin America, Harvard Strategy and Innovation, and Sloan's Business Strategy Review.  He holds a BA in Economics from Harvard College and an MBA from Harvard Business School, from which he graduated as a Baker Scholar.
The nomination of Mr. Escobari as 2023 Person of the Year was widely proposed by Chamber members and unanimously approved by our Board of Directors.  The Board is comprised of a broad spectrum of leading Brazilian and U.S. firms that are active in both countries.
The Board's selection of Mr. Escobari recognizes his prominent and influential role in driving General Atlantic's growth and excellence.  His leadership and commitment to investing in and supporting entrepreneurship in Brazil, while also being a leader within a global investment organization, have brought about measurable and lasting change, factors that coincide with the values promoted by the Chamber.
Mr. Escobari will be honored at the 2023 Person of the Year Awards Gala Dinner, to take place at The Glasshouse in New York, on Wednesday, May 10th.  Over 1,000 leaders from the international business, financial, and diplomatic communities convene in New York City each year at this traditional gala to pay tribute to the honorees.
For further information on registration and sponsorship, please e-mail [email protected] or call (212) 751-4691.
The Brazilian-American Chamber of Commerce
Click Here for Full Article