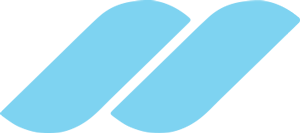 General Atlantic Team
Our global team is dedicated to helping our portfolio companies become market leaders domestically, regionally, and globally.
Loek van den Boog
Senior Advisor Amsterdam
Loek van den Boog ×
Loek van den Boog is a Senior Advisor at General Atlantic and focuses on technology. Prior to joining General Atlantic in 2019, Loek was the former Senior Vice President of EMEA for Oracle, as well as chairman of Mendix, Global Collect and Myriad. Loek leverages his software and technology expertise and expansive network to provide strategic support and advice to the firm's investment teams and portfolio companies.
Although Loek van der Boog is a Senior Advisor, he is an employee of General Atlantic Cooperatief, U.A. and a portion of his salary and benefits may be reimbursed by General Atlantic's investors and/or funds pursuant to the governing documents of those investment products or funds.
Ingrid van der Hoorn
Vice President, Finance Amsterdam
Ingrid van der Hoorn ×
Ingrid van der Hoorn is a Vice President, Finance at General Atlantic. In this role, Ms. Van der Hoorn is responsible for the accounting, tax and legal affairs of General Atlantic's Dutch activities.
Before joining General Atlantic in 2013, Ingrid worked in the Netherlands for AMB Property Corporation (merged with Prologis), as VP Financial Operations and Head of SSC. Prior to this, she worked at LaSalle Investment Management Securities and Granaria Holdings (family investment company) in several senior financial management positions, and as a manager within PwC's Financial Services division.
Ingrid is a Dutch Certified Accountant and member of the Dutch Society of Certified Accountants (NBA).