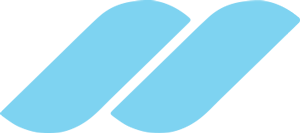 General Atlantic Team
Our global team is dedicated to helping our portfolio companies become market leaders domestically, regionally, and globally.
Luis Cervantes
Managing Director,
Head of Mexico Office Mexico City
Luis Cervantes ×
Luis Cervantes is a Managing Director and leads General Atlantic's Mexico City office, focusing on the firm's growth investments in Mexico and across Latin America. Prior to joining General Atlantic in 2013, Luis was an Associate at Advent International where he concentrated on investments across sectors in Latin America. Previously, he was an Investment Banking Analyst at UBS in the Latin American group based in Mexico City. Luis also formerly served as an Adjunct Professor at Universidad Iberoamericana.
Sofia Garrido Freyria
Vice President Mexico City
Sofia Garrido Freyria ×
Sofia Garrido is a Vice President at General Atlantic and focuses on the firm's investments in Latin America. Before joining General Atlantic in 2017, Sofia was a Principal at ALLVP, a Mexican venture capital fund, where she oversaw the healthcare portfolio. From 2011 to 2013, she was CFO at salaUno, a healthcare start-up. She started her career at Credit Suisse in Equity Research where she covered the construction and infrastructure sectors. She is a Kauffman Fellow at the Center for Venture Education in Palo Alto, California.
Santiago Estevez
Associate Mexico City
Santiago Estevez ×
Santiago Estevez Gutierrez is an Associate at General Atlantic on the Investment Team. Before joining General Atlantic in 2019, Santiago was an Analyst at Southern Cross Group. Prior to that he was an Equity Research Intern at Credit Suisse where he covered Mining, Metals, and Infrastructure sector in LatAm.
Enrique Castillo
Senior Advisor Mexico City
Enrique Castillo ×
Enrique Castillo is a Senior Advisor at General Atlantic, drawing on more than 38 years of financial sector experience to provide strategic support and advice to the firm and its portfolio companies in Latin America. Enrique is also a Senior Partner at Ventura Capital Privado. Before joining General Atlantic in 2012, he was Chairman of the Board and Chief Executive Officer of Ixe Grupo Financiero from 2000 to 2013 and served as President of the Mexican Banking Association (Asociación de Bancos de México) from 2007 to 2009.