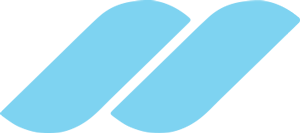 General Atlantic Team
Our global team is dedicated to helping our portfolio companies become market leaders domestically, regionally, and globally.
Jacqueline Li
Principal Hong Kong, Shanghai
Jacqueline Li ×
Jacqueline Li is a Principal at General Atlantic, providing financial and analytical expertise to the portfolio companies in China. Before joining General Atlantic in 2018, Jacqueline was the CFO at GLP in the Financial Services segment. Prior to that, she was the CFO of ymm, a logistic platform start-up company. Jacqueline also has more than 10 years financial due diligence experience with PwC Transaction Services in China and Australia M&A markets.
Tina Hu
Senior Associate Shanghai
Tina Hu ×
Tina Hu is a Senior Associate at General Atlantic and focusing on Technology. Prior to joining General Atlantic in 2019, Tina was a summer analyst at StepStone Group and focused on private equity.
Nick Zhou
Associate Shanghai
Nick Zhou ×
Nick Zhou is an Associate at General Atlantic and focuses on investments in the firm's Technology sector. Before joining General Atlantic in 2021, Nick was an Investment Banking Analyst at J.P. Morgan in the Technology Group.