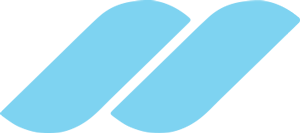 General Atlantic Team
Our global team is dedicated to helping our portfolio companies become market leaders domestically, regionally, and globally.
Eric Zhang
Managing Director,
Head of China Beijing, Hong Kong, Shanghai
Eric Zhang ×
Eric Zhang is a Managing Director and Head of General Atlantic's business in China.  Before joining the firm in 2016, Eric was a Global Partner and Managing Director at The Carlyle Group from 2006 to 2016 where he focused on investments in Asia. Previously, he was Vice President of Mergers and Acquisitions at Credit Suisse in Hong Kong, and prior to that, he was a Vice President in the Investment Banking division at China International Capital Corporation Limited in Beijing.
Jacqueline Li
Operating Principal Shanghai
Jacqueline Li ×
Jacqueline Li is an Operating Principal at General Atlantic as part of the firm's Operations Group, providing financial and analytical expertise to the portfolio companies in China. Before joining General Atlantic in 2018, Jacqueline was the CFO at GLP in the Financial Services segment. Prior to that, she was the CFO of ymm, a logistic platform start-up company. Jacqueline also has more than 10 years financial due diligence experience with PwC Transaction Services in China and Australia M&A markets.
Brian Zhang
Associate Shanghai
Brian Zhang ×
Brian Zhang is an Associate at General Atlantic and focuses on investments in China. Before joining General Atlantic in 2020, Brian was an Investment Associate at Temasek covering Healthcare Sector.