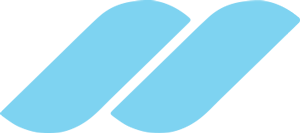 General Atlantic Team
Our global team is dedicated to helping our portfolio companies become market leaders domestically, regionally, and globally.
Ashish Saboo
Managing Director,
Head of Indonesia Jakarta
Ashish Saboo ×
Ashish Saboo is a Managing Director and leads the firm's Indonesia operations. Before joining General Atlantic in 2019, Ashish was a Business Development Director at CT CORPORA for over 12 years where he helped make the company one of the leading diversified consumer players in Indonesia. Prior to joining CT CORPORA, he was an Executive Director at PwC, based in Jakarta, for almost 10 years. Ashish is also a Co-Founder of Mansionly, a global service platform for interior and lifestyle solutions.
Felix Tolis
Associate Jakarta
Felix Tolis ×
Felix Tolis is an Associate at General Atlantic. Prior to joining General Atlantic in 2019, Felix was a Manager at PricewaterhouseCoopers in Indonesia where his focus included mergers & acquisitions.